The robust High-speed Roll Winder is the safe choice for your in-line or out-of-line production of film in various gauges.
Small footprint, easy to operate and high degree of automation are just some of the features of the HRW.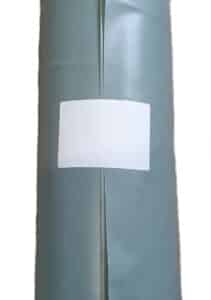 Our High-Speed Roll Winder (HRW) has been improved to meet the increasing demands from the film and sheeting manufacturers, so it now has a smaller footprint, is lower, and can easily be adapted into an in-line production environment.
The HRW user-friendly design makes is easy to tread the machine with an accumulator and loading of cores is made simple with the floor-reachable magazine. Roll change is done automatically without the need for taping or gluing the cores. A swing panel option allows to operate the line from various positions.
You can still benefit from the high number of roll changes per minute on your lower gauge film, and for the heavy gauge film the HRW can be equipped with a specially designed knife, allowing you to cut 8 layers of 6 mil film (more than 1200 microns in total).
The film can be wound on different core sizes including the most standard 1.5'' (38 mm) and 3" (76 mm). The winder can wind up to 10.6" (270 mm) roll diameter.
Like the rest of our winding solutions, the HRW is versatile and can be adapted to out-of-line production at speeds up to 820 ft/min (250 m/min).
The HRW comes with a safety shaft to avoid operator access to the area with moving parts. We can offer additional security accessories to meet customer requirements and various country's regulations.
The finished rolls can be closed with gummed paper tape, self-adhesive labels, or scotch tape.
Watch a video of the line here:
Do you have a particular struggle today? Challenge us by contacting one of our Sales Managers.