Roll-o-matic is number one in roll-bag solutions
Roll-o-Matic is an international pioneer and market leader in the manufacturing of high-end solutions for the production of bags on roll (perforated or interleaved), plastic film products and other related items. Dedicated specialists in innovative, long-life solutions, we help our customers increase their production capacity and achieve a higher level of automation, accuracy and efficiency – all prerequisites of a good, sustainable business.
Since its start in 1967, Roll-o-Matic has developed, installed and serviced thousands of roll-bag solutions in more than 60 countries. Our machines are known for their user-friendliness, high efficiency and for being a future-proof investment. This is how we have become number one in the world market.
Danish innovation sets
the standard worldwide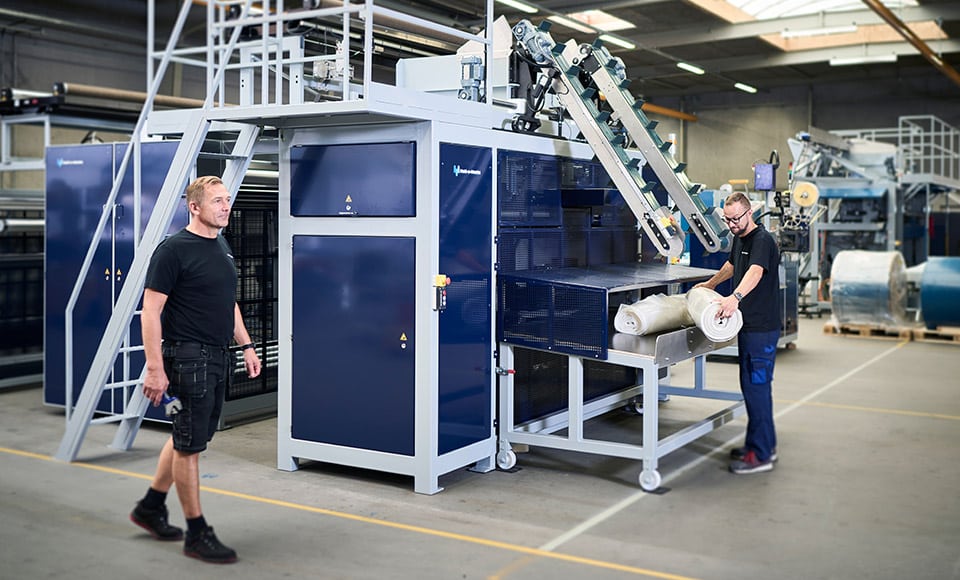 Roll-o-Matic develops production lines that are built to last. No machine leaves Danish soil until it has been thoroughly tested and documented by our skilled engineers. The installation is left in the expert hands of our service engineers, who take care of the commissioning of the machinery in Europe, the Middle East, North America, Africa, Latin America and Asia.
We have been doing this for more than 50 years, during which time Roll-o-Matic has been at the forefront, supplying several thousands of production lines to the film and bag industry for consumer, agricultural, construction and industrial applications, to name a few.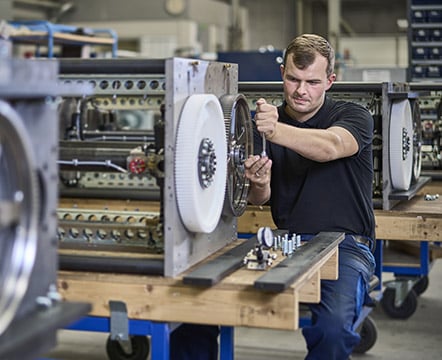 Why Roll-o-Matic?
 High-end solutions with world class spares and technical service support
Durability, efficiency and versatility
Optimal return on investment
Experience, know-how and support
Sustainable development and documentation
The equipment enables competitive production of a variety of plastic bags on rolls: bottom-sealed, side-sealed, star-sealed, wave-top, T-shirt, star-sealed T-shirt and draw tape bags.
Number one
roll-bag and winding solutions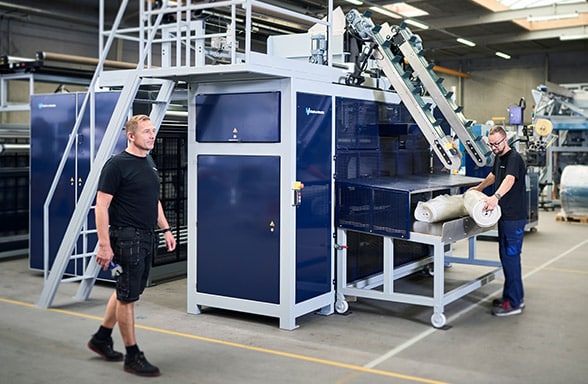 Number one
customer care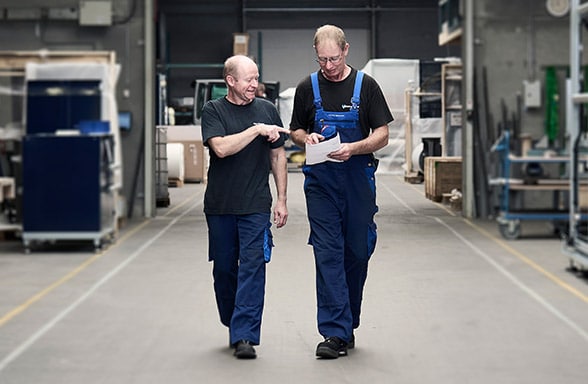 Number one
sustainable solutions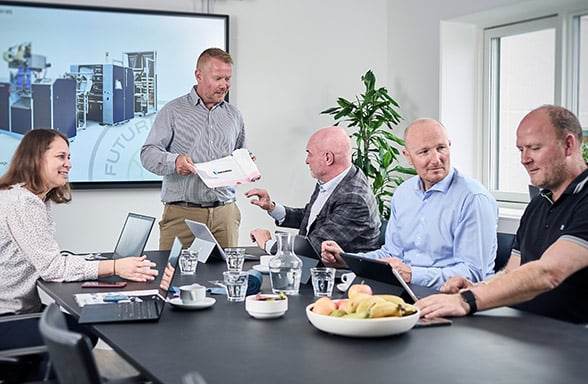 Get the latest news on roll-bag solutions
Subscribe to our newsletter to make keep updated about our innovations. You will also get invitations to exhibitions, webinars and other events.