At the K exhibition in Düsseldorf, we will show how we approach the environmental challenge regarding garbage bags. We will show production of interleaved draw tape bags with embossing, where the bags and the draw tape are made of PCR (post-consumer recycled) monolayer film, and the paper tape banderol is made of recycled paper
Visit us at Hall 3, stand B74.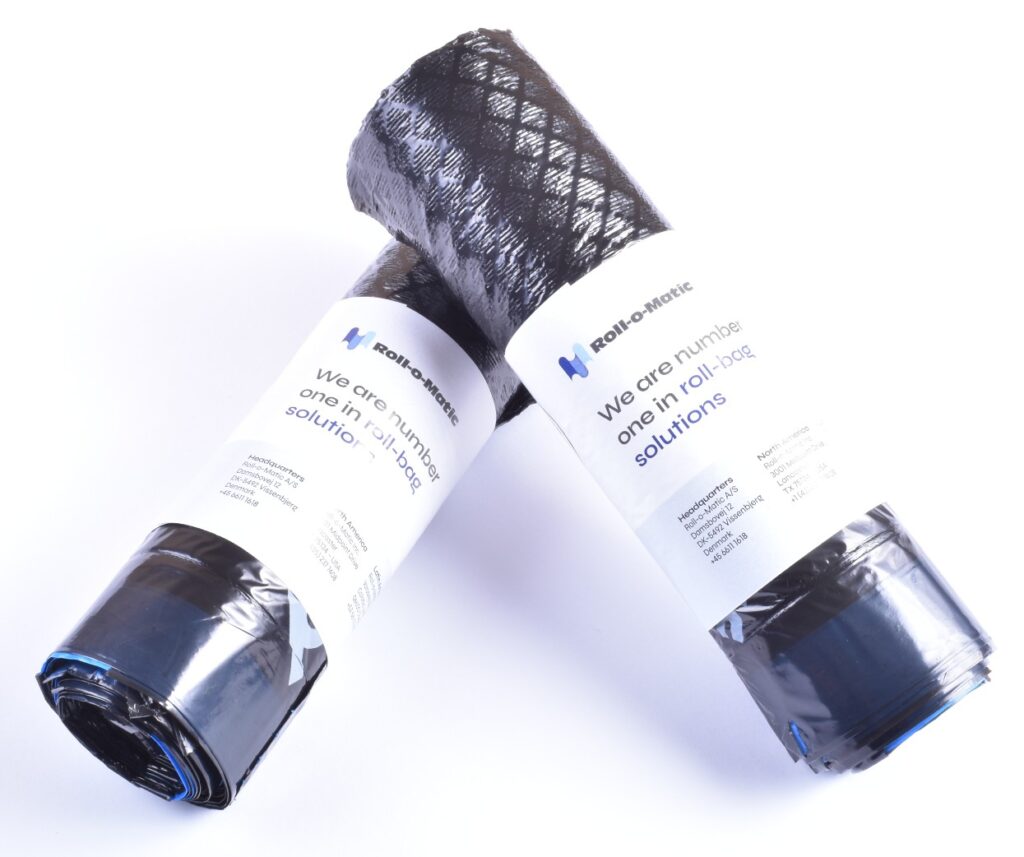 The K exhibition 2022 is drawing near and we are always very excited to be part of the event.
This year our Delta Draw Tape line will be producing interleaved draw tape bags with embossing. Both the film for the bags and the draw tape used at the exhibition are made of PCR monolayer film, and the paper tape banderol is made of recycled paper.
With a Roll-o-Matic Delta line, you can produce with recycled film without compromising sealing quality. Roll-o-Matic's unique sealing principle is especially suitable for PCR film or heavy gauge film.
Roll-o-Matic's Fill-safe™ sealing concept, to seal the draw tape hem, reduces the consumption of energy for production considerably. The savings are about 70% on energy (about 7 kW [9.39 hp] at full power). Besides the savings on energy, the Fill-safe™ practically eliminates the well-known notch effect on low grade HD materials and reduces the risk of tearing the top of the filled bag when its lifted considerably.
The three important parameters when sealing, temperature, pressure, and time, are under full control during operation. The sealing principle, with adjustable sealing bars following the film speed through the whole sealing process, ensures that the sealing is done in a tension free zone. The constantly heated sealing bars on both sides of the film, combined with the adjustable sealing pressure and low tension, ensure a very high and equal sealing quality.
Roll-o-Matic's sealing concept for the Draw Tape line, with different temperature zones for the sealing, makes it possible to produce draw tape bags without the weak point where different numbers of layers are sealed together.
Because our ambition to be a leader in high-end solutions for the production of a wide range of plastic bag and film products also applies when it comes to sustainability. As a workplace, manufacturer, supporter and consultant, Roll-o-Matic has a focus on the environment that permeates all aspects of our business. Each and every day, we move forward in a greener direction.
Roll-o-Matic. Danish innovation. Danish values. Worldwide.